Fishing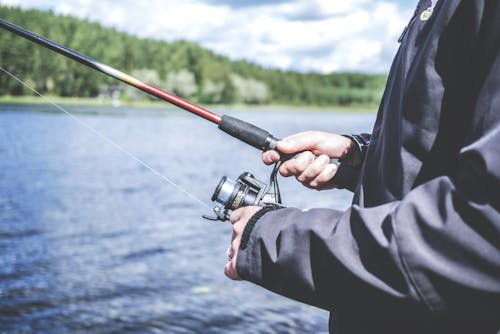 At Over 19,000 acres, Rend Lake is the second largest lake in Illinois.  
That's right, it is over 3 miles wide and over 10 miles long with plenty of inlets and secluded hideaways.  If you think you have seen the lake from the highway, you have only seen the tip of the iceberg.  Take I-57, Exit 77 to cross the lake and see it all.  Don't be fooled when you cross the peninsula, you haven't even reached the main body of the lake.  You will know when your there.
"You've only seen the tip of the iceberg."
"There's water as far as the eye can see."
Boaters and fisherman can find it all here from fast and fun open water to quite bays to fish or relax.  And of course, there is a party cove for those that like a crowd.
Marinas and launches located around Rend Lake offer a variety of services to meet every boater's need. This includes daytime courtesy docks, full service marinas, and boat rentals.  Rend Lake anglers find abundant populations of crappie, bass, bluegill, and catfish.  For more information, please contact the US Army Corps of Engineers at 618-724-2493 or click HERE. Special fishing/lodging packages are available at Seasons Lodge. For rates and details, please call 800-999-0977 or click HERE.